LendingHome has a strong presence in the real estate investing industry after funding over $5 billion worth of loans for over 23,000 properties. We network, we understand investors, and we have learned the vendors that help make this process run smoother. We value being a reliable partner to real estate investors of all experience levels, so we also look for them ourselves.
Our Partners, Your Real Estate Business Success
Check out our top list of one of the most important pieces to the real estate puzzle–title companies. These companies are the most popular of our customers and have a strong output with us—so we are adding them to our awards list as a nod to their dependability.. Title companies' responsibility is to essentially audit a property—find mortgages, liens, or unpaid taxes—and we know these are some of the best in the business.
Top Title Companies for Real Estate Investors in 2020
First American offers national commercial services, homebuilder services, 1031 tax-deferred exchange services, UCC insurance search and filing services, professional real estate services, and title technology solutions.
Headquartered in Santa Ana, California
FNTIC has a national reach and provides title insurance, as well as underwriting, escrow, and closing services to all types of clients and consumers.
Headquartered in Santa Barbara, CA
Old Republic Title is a 100 year-old company that has helped Americans protect their property rights through many different services. They are a wholly-owned subsidiary of Old Republic International Corporation.
Headquartered in Tampa, FL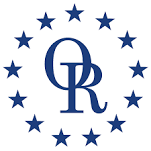 Chicago Title Insurance Company offers title insurance, settlement services, and appraisals.
Headquartered in Chicago, IL
Stewart Title Guaranty Company works with home buyers, sellers, lenders, brokers, and real estate agents to offer national title and escrow services.
Headquartered in San Francisco, CA
Westcor Land Title Insurance Company offers accessible underwriters, auditing, training, commercial deals marketing, and centralized disbursement.
Headquartered in Maitland, Florida
WFG National Title Insurance Company was formed to acquire corporations in the title insurance and real estate settlement services industry with the mission of taking the time and cost out of real estate transactions.
Headquartered in Johns Creek, Georgia

CLTIC offers many title-related services such as reconveyances, recordings, credit reporting, real estate information, technology services, and much more.
Headquartered in Philadelphia, PA
Lawyers Title Company helps lenders, builders, attorneys, real estate professionals, and more unmatched service and support.
Headquartered in San Francisco, CA
Investors Title Insurance Company offers support for both residential and commercial properties with services including underwriting, transaction management, and more.
Headquartered in Chapel Hill, NC
____
Having vendors and partners in your business as a real estate investor is of utmost importance. Utilize this list to find a title company that can best suit your needs and your real estate business plan. For financing, contact LendingHome today for bridge loans and rental loans for your next project and/or property. Get the reliability of private money backed by institutions and paired with a top-tier technology, an experienced team, and an easy process.

Disclaimer: All third party trademarks, including logos and icons, referenced in this website, are the property of their respective owners. Unless otherwise indicated, the use of third party trademarks herein does not imply or indicate any relationship, sponsorship, or endorsement between LendingHome and the owners of those trademarks. Any reference in this website to third party trademarks is to identify the corresponding third party goods and/or services. The information shared does not constitute legal or professional advice and should not be treated as such. LendingHome does not receive any compensation from any of the above parties for their feature on the Awards List above.